Re-homing your cat
Before you go to a shelter
Sometimes circumstances make it difficult for you to keep your cat. When that happens, we are here to help whenever possible. There may be another option for you to keep your cat or re-home without ever going through a shelter. Please take a look at the resources below.  
Solve behavior issues
https://www.aspca.org/pet-care/cat-care/common-cat-behavior-issues
Help paying for veterinary care:
https://www.avma.org/public/YourVet/Pages/Financial-assistance-for-veterinary-care-costs.aspx

https://bestfriends.org/resources/financial-aid-pets
Other groups/shelters
https://www.facebook.com/SafeHavenforAnimals/
http://www.foothillsanimal.org/
http://fourpeaksanimalrescue.org/
https://www.fearlesskittyrescue.org/
http://www.savethecatsaz.org/News.html
https://www.maricopa.gov/3560/Animal-Care-and-Control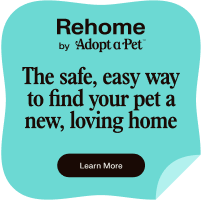 Re-homing a cat through a shelter
Your situation may not allow for you to re-home a cat on your own. When that happens, you may decide that a shelter is the best option for your cat.
Please see links above for other rescues and shelters in the Maricopa County Area
Most of the cats and kittens that we take in come from individuals, and we do not pull from the county shelters.
4 Paws intake is by appointment only—we are unable to accommodate walk-ins. Please see surrender form link in the 4 Paws Intake Process section
Re-homing advice
Finding a new home for your cat
Here are some tips to re-homing your cat without going through a shelter:
Word of mouth. Ask friends and relatives if they know anyone interested in adopting a cat or if they are looking for a kitty themselves.
Social media. Post information and photos on your social media pages to let your friends know about your cat; encourage them to share your post with others.
Great marketing. Create a compelling flyer with photos of your cat. Show and describe your cat's great personality traits, as well as any challenges he/she may have. Post this flyer on trusted community boards and at pet supply stores or veterinary offices.
Use advertising. Place an ad for your cat through a local newspaper, on pet-friendly message boards, and on other online pet adoption forums and pet classified sites. Be smart when you place your ad: request a vet reference, charge a small re-homing fee, and meet potential adopters in person.
Ask for an adoption fee.. Asking a fee will not deter good families from inquiring about your cat, and it may stop unscrupulous individuals from responding to your ad. Don't be shy about asking question when you meet potential adopters. You want to make sure your cat goes to a great home. Ask about children, other pets in the home, whether they have ever had a cat before, are they prepared for your cat's medical needs. Consider your cat's best interests—you may ask potential adopters if they will allow you to visit their home prior to placing your cat with them. You should also require a valid form of ID and record the driver's license number for your records.
See your vet. Make your cat desirable to adopters by getting a current cat health exam. Other vet care that can help your cat find a new home includes spay/neuter, getting your cat current on vaccinations, have your cat tested for FeLV and FIV; groom your cat and trim your cat's nails; only adopt out kittens once they are full weaned and at least 10 weeks old. A cat who is already spayed/neutered and vaccinated has a greater chance to find a new home!
Surrendering to a shelter
It's important to note that many municipal and county shelters are only able to assist with lost and found animals. Many animal organizations, including 4 Paws, may have a waiting list or appointment-only process for bringing cats into the shelter and cannot accept walk-ins.
Do not abandon your cat at any shelter or veterinary clinic. Animal abandonment is a misdemeanor offense in Arizona. Shelters can fine and prosecute those who leave animals at their doorstep.
4 Paws intake process
4 Paws accepts owned cats from the public by appointment only on a limited basis.
As cats are adopted, space is then available to bring in new cats to find homes.
CLICK HERE For the Surrender Form
Re-homing your own cat or kitten
We currently scheduling intake appointments for owned adult cats and kittens as space becomes available.
Complete 4 Paws Surrender Consultation Form.

An intake counselor will contact you within 72 hours of receiving your form to discuss options and, if appropriate, schedule an intake appointment. Please note that intake appointments are limited, so there may be a wait period before we can take your cat into the shelter (typically about three - four weeks).
Surrendering a stray / help with a lost and found cat
If you are in Maricopa County, please contact your local animal control agency or try to find the cat's owners by using our lost and found help page. If you found a cat or kitten in a different county, please review our lost and found help page
Intake exam and appointment
The first step toward surrendering your cat to our shelter is to complete 4 Paws Surrender Consultation Form. A member of 4 Paws team will review your form and work with you to determine whether our shelter will be a good fit for your cat; at that time, we may schedule an intake appointment for your cat.
At your scheduled intake appointment, 4 Paws staff will perform a visual exam.
All cats must be tested for FeLV and FIV prior to being accepted into our shelter. We cannot perform FeLV/FIV testing during the intake appointment. Cats must be tested prior to intake.. Once cats are tested, they must be kept indoors to prevent future exposure to these diseases.
If your cat is accepted into our adoption program, we request an intake donation to assist with the costs associated with caring for and finding homes for the cats in our shelter. Intake fees are as follows: Non-sterilized cat/kitten $75, sterilized cat/kitten $50, pregnant or nursing mom/kittens up to $150, litter of kittens up to $125
Why 4 Paws requires intake donations
4 Paws charges an intake fee to help cover medical and general costs of caring for the cat while in our shelter. In addition to vaccinations and other medical treatments, 4 Paws provides socialization and enrichment, housing, bedding, food, water, litter, and other supplies while working to find new homes for the cats in our care. The average cost to provide this care is $250 per cat.
4 Paws is a private, nonprofit 501(c)(3) organization, and we do not receive any government funding. Your intake donation is tax-deductible as allowed by law.
We understand that intake fees and donations may be a hardship for some individuals. Please complete the Intake Consultation Form; you can discuss fee options with the intake counselor.